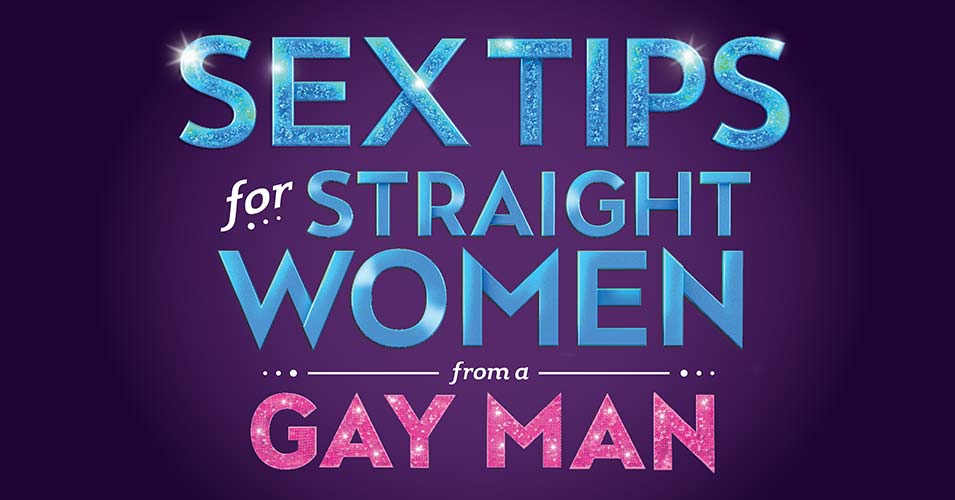 I don't think I will ever see a show at the Garde Arts Center in New London, Connecticut like I did on Friday May 19th, 2017. Sex Tips for Straight Women from a Gay Man was quite the comedy that had everyone's sides splitting at the end. With audience participation for several parts of the show, there was nothing short of slowing this comedic show down.
However, the show was definitely not for everyone, especially young children. From walking in the door you could see some unusual items being sold as souvenirs. Among the T-shirts and book, there were paddles and lipstick vibrators. As several audience members trickled in, it became apparent that the lipstick vibrator was a hit among the patrons.
With the show ready to start at eight o'clock the doors to the theater opened with a stage set with two chairs and a table with a copy of the book "Sex Tips for Straight Women from a Gay Man" on a stand. Following the doors opening many members were reading the program about the three actors that were going to participate in the show.
When the lights dimmed a member of the cast who was portraying Stephan, the sexy lighting tech, came on stage to ask for cell phones to be turned off and to point out the exits. Then the X-Rated show began. As a book discussion gone wrong, Robyn finds herself in more than she bargained for when she receives a promotion at the sudden death of her boss. When the lights start flashing with a variety of music playing, in enters Dan who turns it right upside down.
With audience participation, Dan turns the show into a bit of a game that the audience enjoys. Robyn struggles to get into the feel of the show. Yet, she learns to play along with Dan and Stephan at her side. Not that she really has a choice, Robyn does learn a thing or two from Dan as his exuberant style starts to grow on her. With quite the name game and some interesting cards to read off of, Dan works his way right into the heart of Robyn while keeping the audience entertained through laughter.
In the end, Sex Tips for Straight Women from a Gay Man was quite the show to watch. With nothing short of laughter and sex jokes, The Garde Arts Center managed to make this comedy memorable. Although the show was not suitable for many, this is one show that kept people laughing from start to finish.